From Corbels to ZZZ-Flex, our award winning installation professionals know how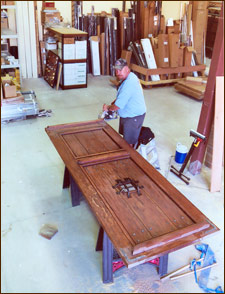 to get the job done right. Whether it's traditional wood or a modern composite material, JB's skilled craftsmen are up to the task!
Enjoy the benefits of superb craftsmanship. Luxuriate and pamper your senses with quality and attention to detail.
With more than 25 years contracting experience in the local Palm Springs community, we have the expertise to truly make your project shine.
We have worked under the most demanding circumstances, for the most discerning clients, and continually provide a superior product.
Our craftsmen are competent and thoroughly trained to the exacting standards your project deserves. If you have a project in mind, contact us and see what we can do to make it a success.